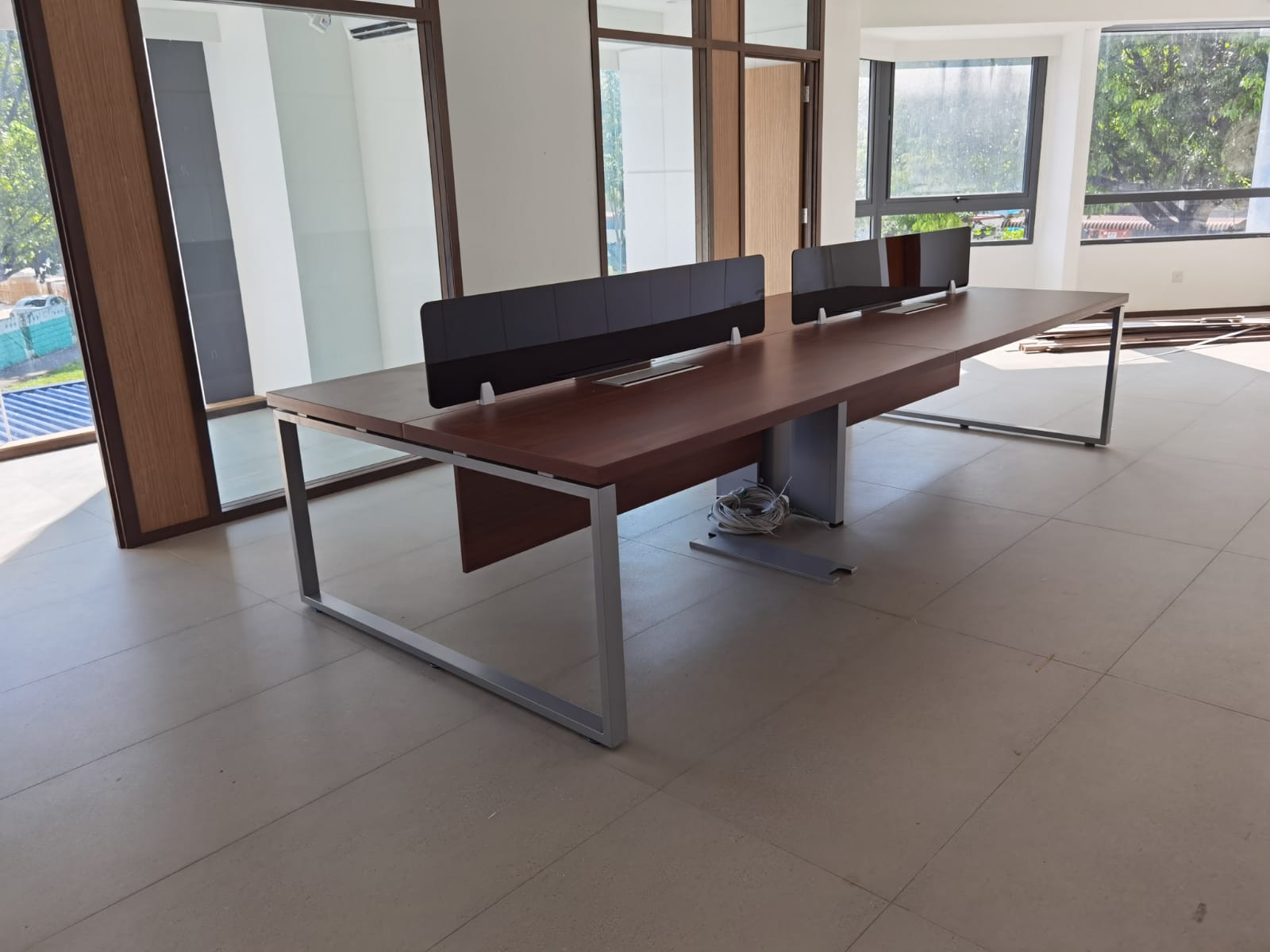 19 Nov

Office Furniture Goes Beyond the Office
A HOME OFFICE, A TEMPLE AND FOR OTHER FUNCTION. NOVEMBER HAS SEEN OUR PRODUCTS GOING PLACES!
BA SERIES DIRECTOR'S DESK FOR HOME OFFICE
With increasing number of people working from home, it is perhaps a matter of time that office furniture finds its way into homes and other venues. This month, our BA Series Director's Desk found its home at Mr Jaya's. The client has chosen the L-shaped Director's Desk with fit snugly into the corner of the room – perfect for getting serious work done!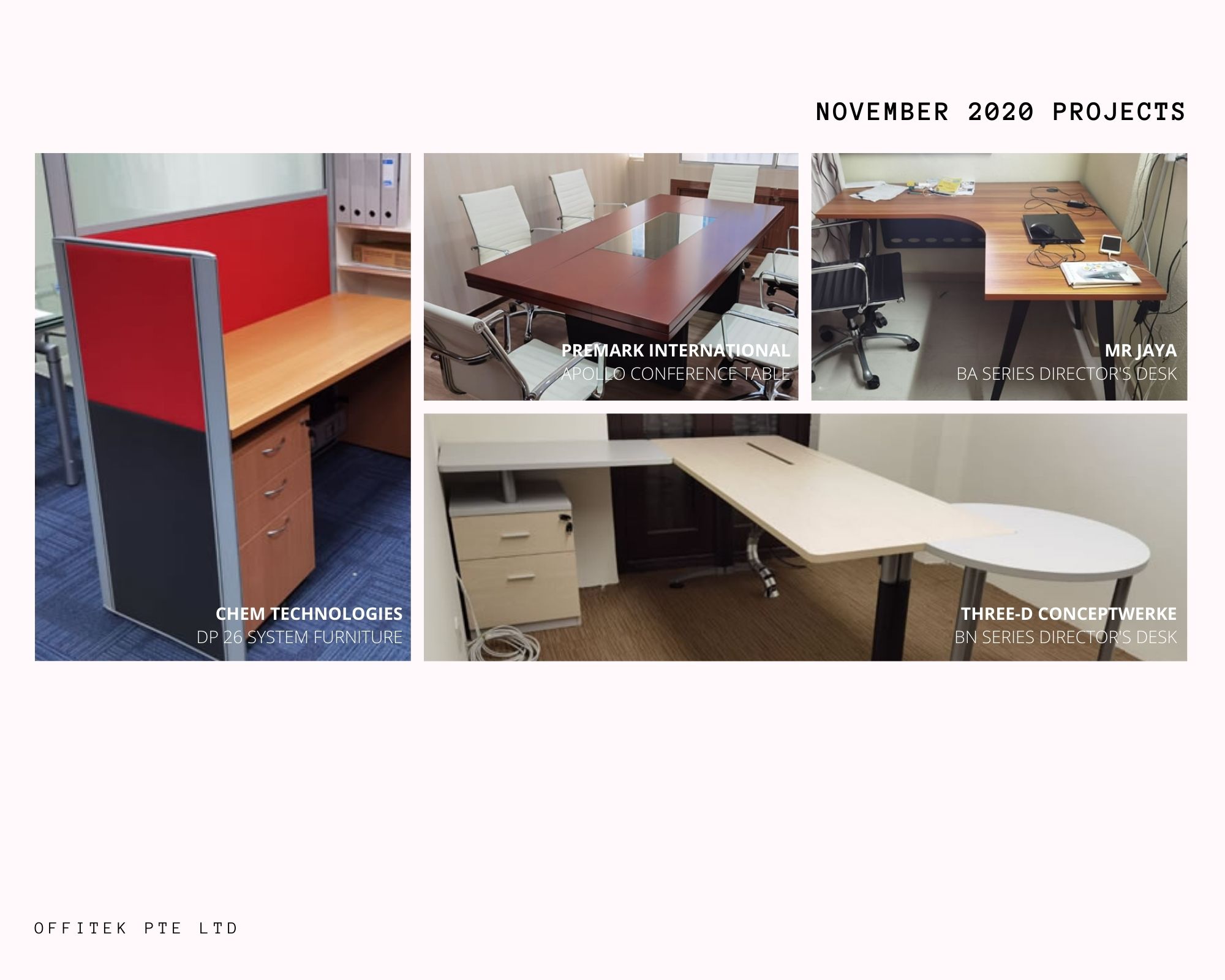 BA SERIES CONFERENCE TABLE FOR TEMPLE
Our BA Series Conference Table also took centre stage at a local temple, where it serves as a locale for informal gathering (PSA: Please take note of the maximum number of people allowed for gathering at all times!)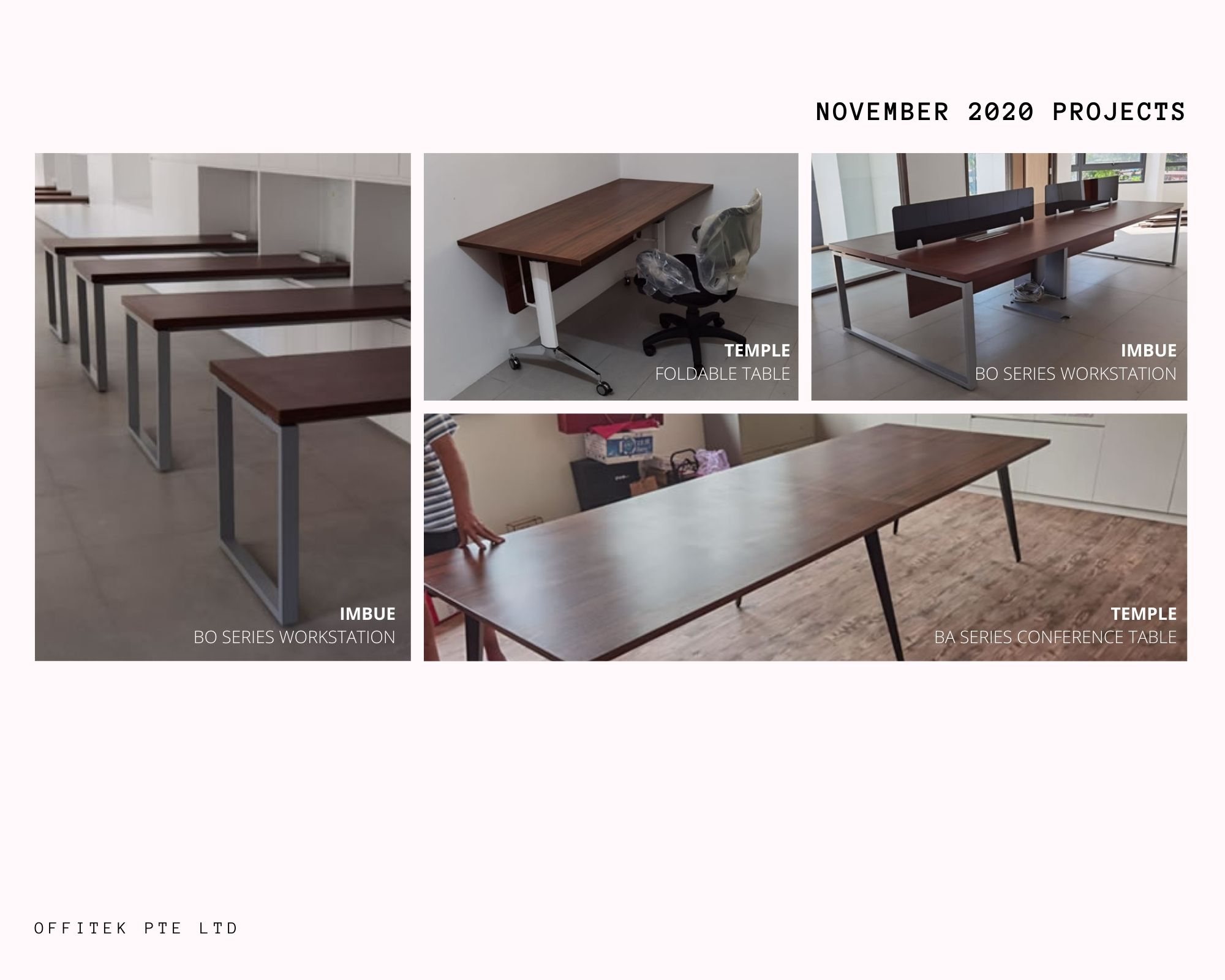 T-40 SERIES SYSTEM FURNITURE AS MOVABLE PANEL
Plus, our T40 System Furniture panels have also found a new way of application at GTI Engineering, where it is fitted with castor wheels and hook fasters to form movable panels. We can imagine this panel being used in multiple ways, wherever it is needed. Now, that's neat!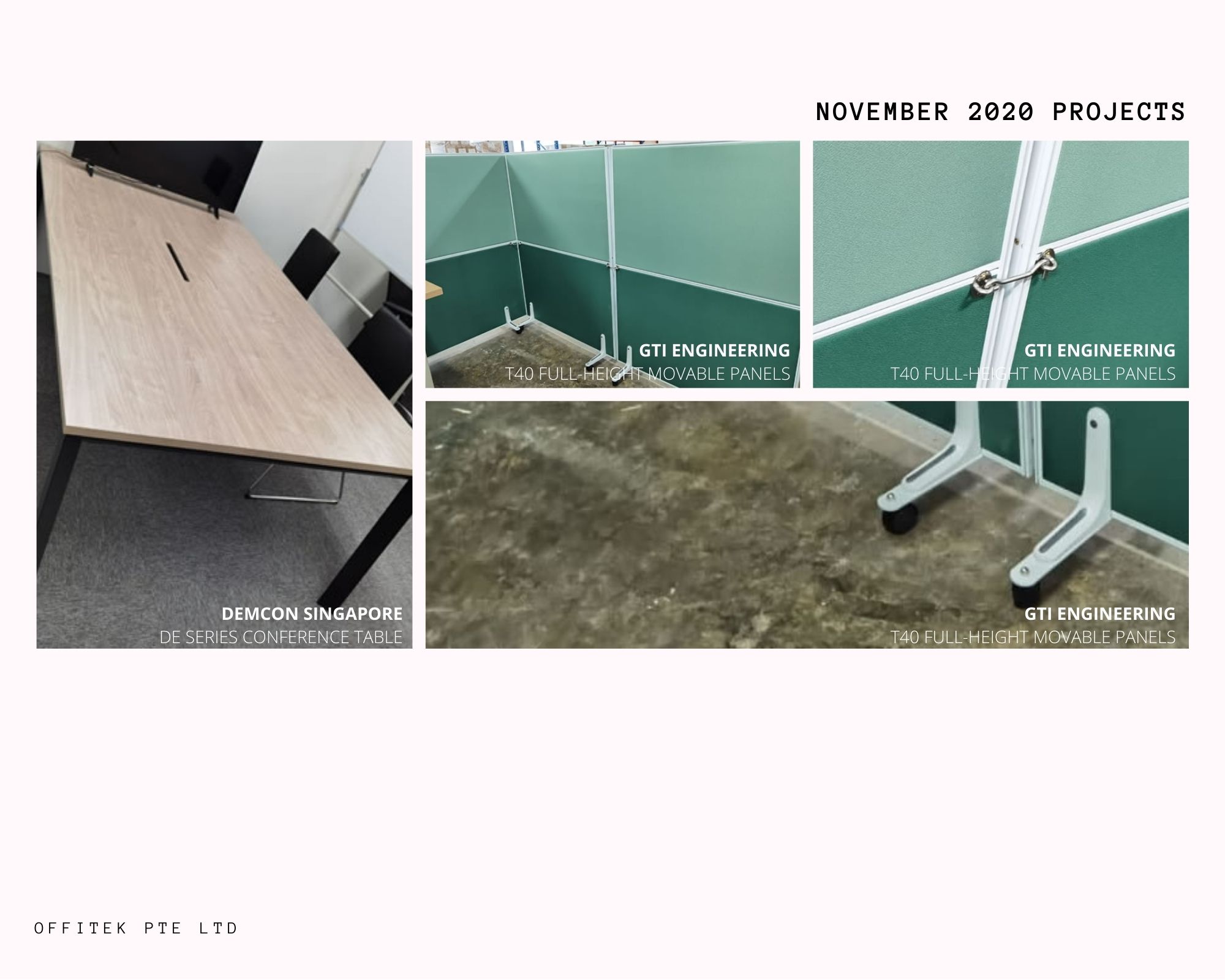 So if you have any furnishing needs, whether for yourself or your clients, please feel free to reach out to us at 6282 1655 or sales@offitek.com.sg. We have got 17 years of experience in creating conducive workspaces and providing superb onsite support, so your project is in absolutely safe hands! We look forward to hear from you soon!
To view full Project Gallery, click here.
To view full Collection, click here.