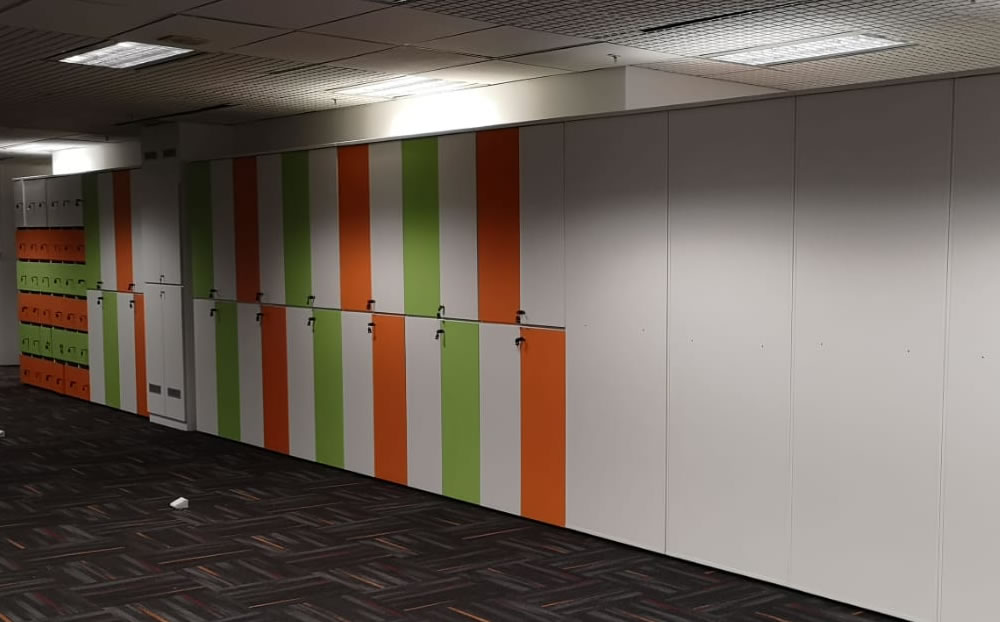 06 Dec

Instyle Creative

We are most happy to have worked with Instyle Creative to furnish office spaces for Phillips Securities and Tong Eng Building.

For Phillips Securities, the main office area was completed using AL Series System Furniture and T40 Series Workstation.  Using white acrylic clip-on desk top panels to segregate workspaces, individual work areas are demarcated while maintaining a sense of openness in the overall office environment. In contrast, the full height T40 Workstations provide higher levels of privacy.

Ample storage space is created by installing high swing door cabinets. The multi-coloured swing doors also provide an interesting detail to the office space.

In Tong Eng Building, our mainstay product, DP 26 Series Workstation was chosen for the main office area. The slim 26mm bullet profile of DP26 panels contributes a streamlined look to the office area.