A compactor cabinet seems like the least glamourous item among the full spectrum of office furniture. It is usually in dull shades, boxy, and frankly,  quite nondescript in appearance. However, this piece of furniture is truly a product design masterpiece and we shall find out why.
What is a compactor cabinet?
Also known as mobile shelving, compactor cabinets are storage units fitted on wheeled traction systems. These cabinets are movable along the fitted tracks to either open aisles to access stored contents or close when not in use.
Compactor Magic
The compactor cabinet, or mobile shelving, works its magic by storing larger volume of content comparing to a standard bookshelf in the same length of wall space, and still allow easy access for the user. This is made possible by the hand steering wheel mechanism which the user turns to navigate the cabinets along the traction system, to open or close access to the cabinet's content.
3 Qualities Your Compactor Cabinet Should Have
The top 3 important factors to consider when buying a compactor storage is its:
Durability
Ease of Operation
Safety Features for User
Durability Pay attention to the material used for the cabinets and the traction system. They ought to have high weight bearing capacity, hardness, and wear resistance. A high-grade titanium alloy and aluminium is an example of a good material for the cabinet because it is waterproof, anti-corrosion, and lightweight with strong weight bearing capacity. Steel would be the preferred material for the traction system for its hardness and high wear resistance. 45# steel is commonly the go-to material.
Ease of Operation For something as big and heavy as the compactor cabinet (including its content), ease of use is very important. After all, no one wants to break a sweat each time they have to get something from the cabinet!
Safety Features for User Given the sheer size of the cabinet and the expected weight of its content, it is imperative that the design keeps its user safe from contents or cabinet toppling over.
Compactus Storage Cabinet
Offitek's Compactus Cabinet fulfills all of the 3 important factors to consider.
For durability, our cabinets are made of high-grade titanium alloy and aluminium for the lateral plates, making them resistant to water and corrosion.
For ease of operation, the traction system is produced using precision technique and 45# steel, ensuring effortless manoeuvring of the cabinets along the tracks.
Watch how to easy it is to use Compactus Compactor Storage:
For user safety features, careful thoughts were put into the design to ensure that the cabinets are safe for users. The shelf-columns are embossed to improve weight bearing capacity and stability, and addition of adjustable dual hanging plate with bookends prevent contents from toppling over onto the user.
Premium quality rubber seal strips are also applied to the cabinets to prevent collisions between cabinets which can be dangerous.
Compactus Trackless Design
Compactus now offers a Trackless Design which will help prevent tripping hazards when accessing the aisles of the open cabinets.
Compactus Trackless Design has its traction system installed against the wall and each cabinet is held stable with 4 heavy-duty rollers to ensure smooth manoeuvring of the cabinets.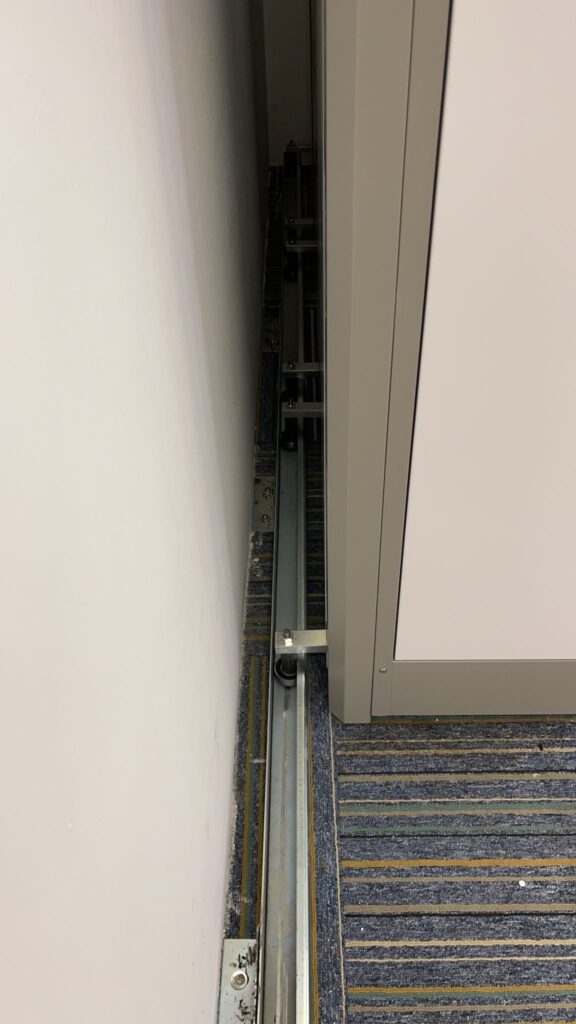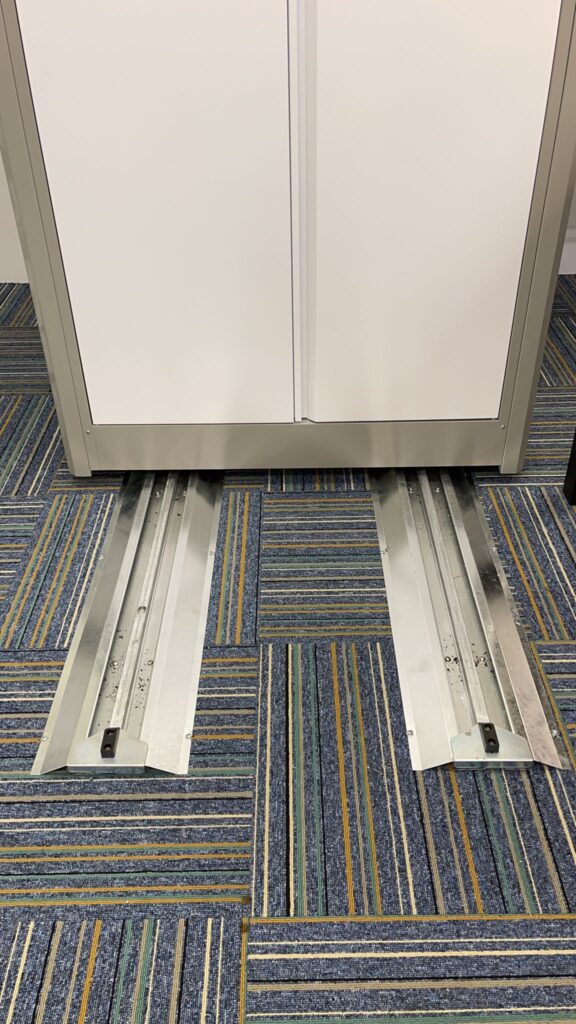 If you are interested in finding out how Compactus Storage works, call us at 62821655 to arrange for a visit to our showroom to experience it yourself! We are located at 5042 Ang Mo Kio Ind Park 2 #01-505 Singapore 569545.
Warranty
2 years
Lead Time
4 – 6 weeks