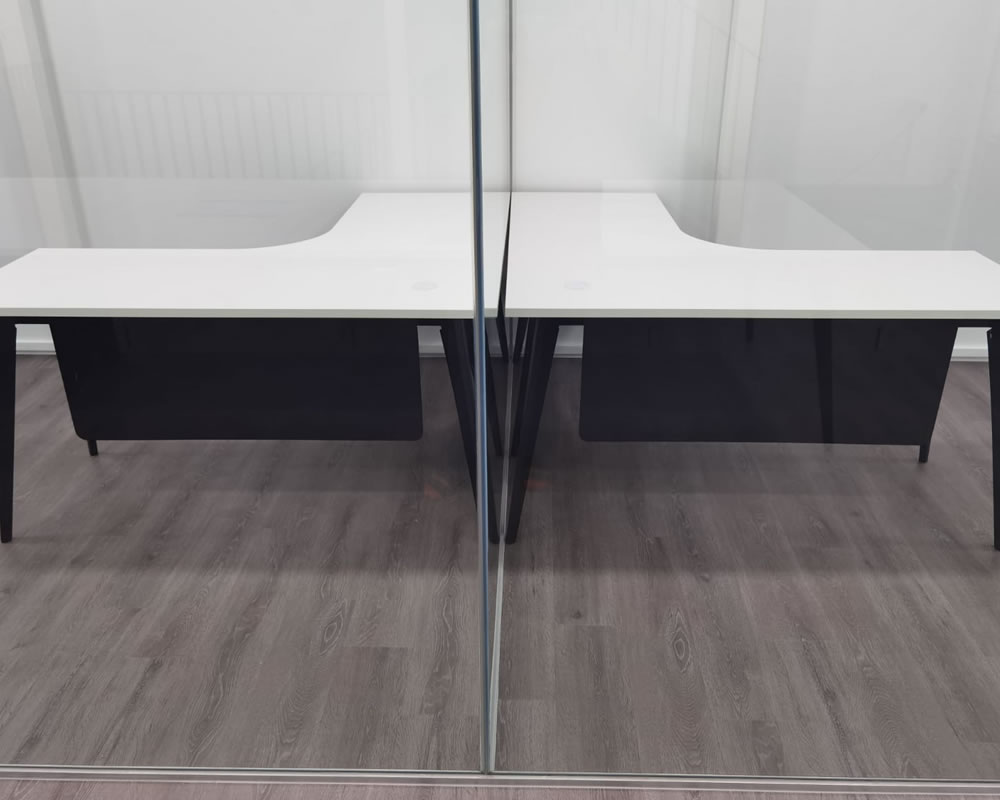 21 Oct

Modern Monochromatic Workstations for Eng Seng Tech Pte Ltd

Client's requirement is to keep everything looking modern and clean, so apart from choosing a white table top to go with signature BA Series tapered table legs in black, client also opted to exclude the desktop acrylic panel. On top of that, to ensure the electrical wires don't run amok, they chose to use cable management support leg to channel the wiring up from the floor to the table's cable box.

The end result is a stunning, uncluttered work space that will look good for years to come.