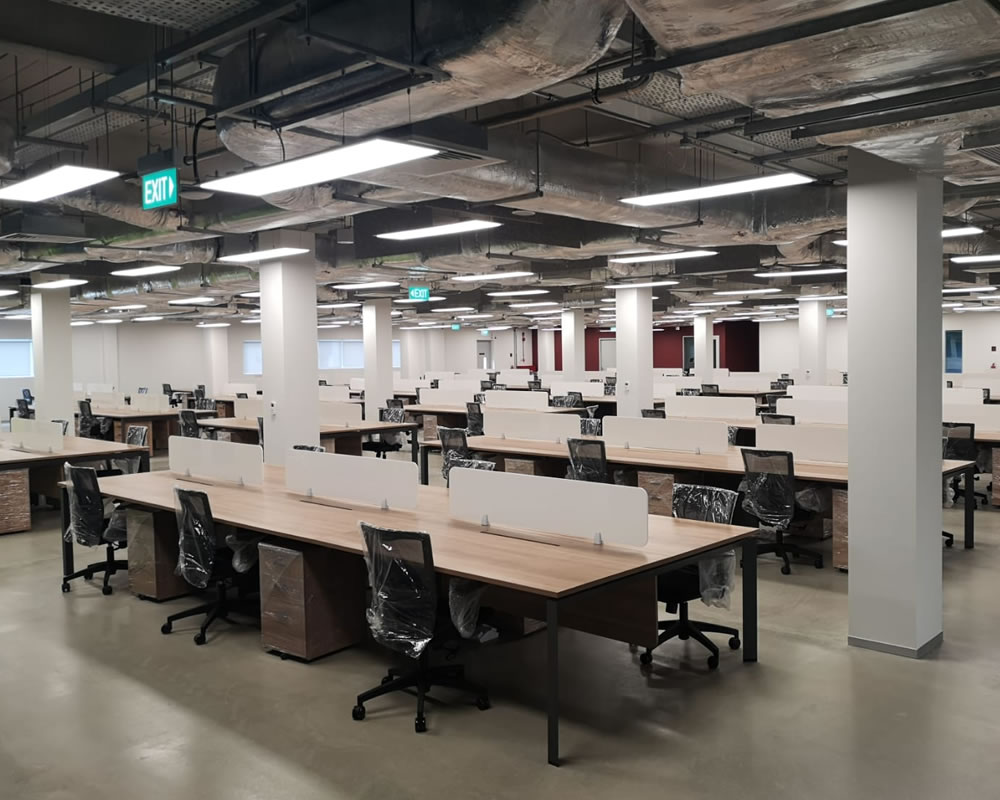 13 Feb

Major Project Complete!

Right after the Lunar New Year, we powered back into work and completed a job site for a MNC company. In total, more than 500 workstations and 30 meeting tables were installed at this job site.

Client has selected DE Series Workstations, pairing walnut woodgrain table top with black table legs and white acrylic desktop panels. To maximise storage space for individual workspace, a mobile pedestal in matching woodgrain is added.