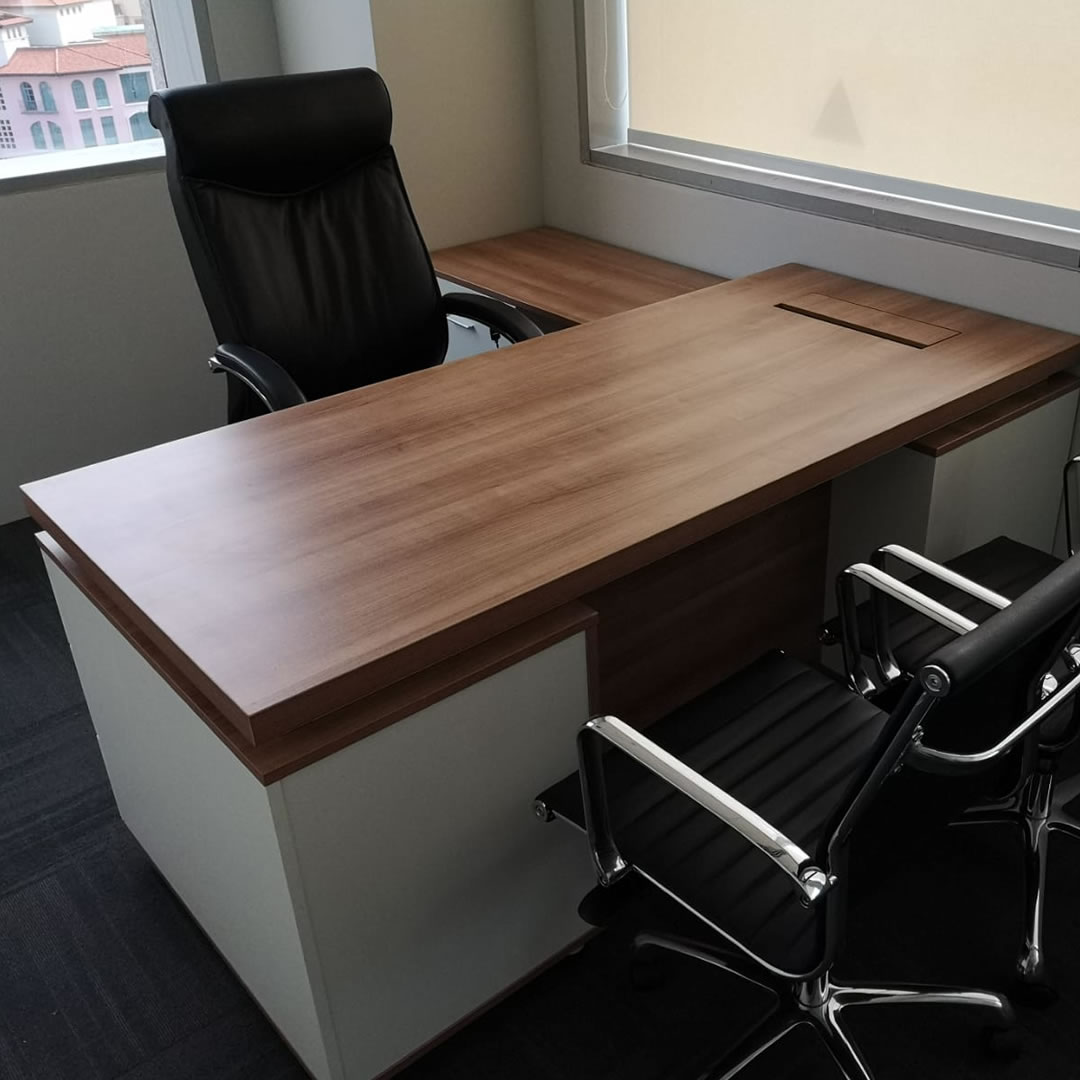 27 Apr

ONEPIP (Singapore) + 3 Bonus Projects!

We've worked with ONEPIP (Singapore) recently to complete their office at UE Square. Opting for a neutral palette, client has selected from our Nantes and BN Series to furnish their Executive and Conference rooms.

In the conference room, the Nantes Conference Table is the centrepiece with its imposing stature in a never-out-of-date colour combination of woodgrain and white. Same goes for one other Executive Room in which Nantes Director's Desk is chosen. The BN Series Director's Desk is chosen for the other Executive room. The highlight of BN Series is its versatile side table which extends the workspace and creates a small meeting table when required, but can be removed when not needed. Versatility is always welcomed!

In addition, we have completed work spaces for Summus Contracts, Cavi Busway and Chua Yew Seng. For more project pics, please head to our Project Gallery!