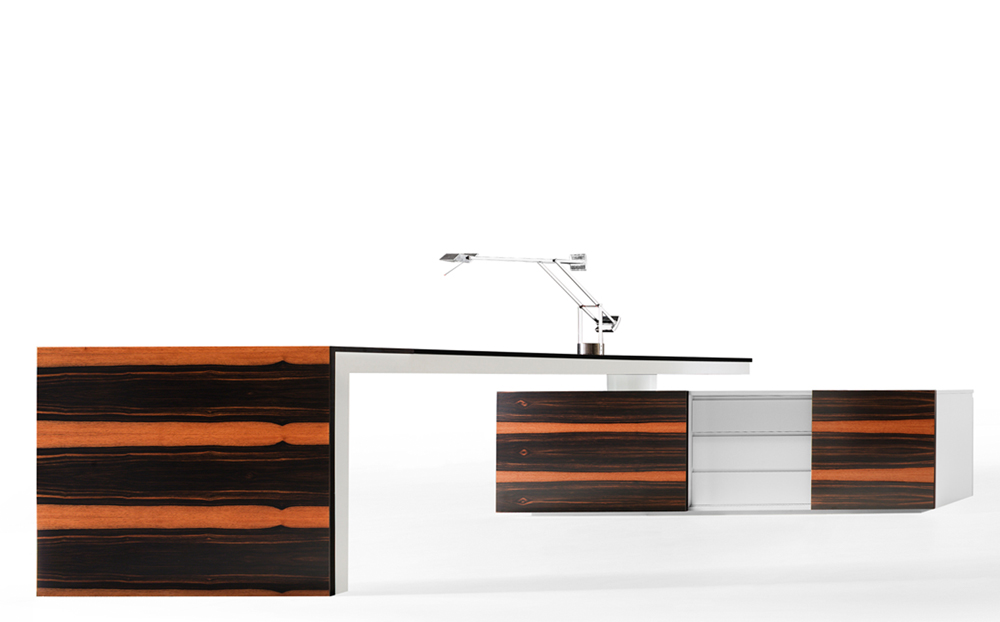 19 Oct

Veneer of Beauty with a Solid Core

Great Expectations

This is what we should have for a Director's Desk – the top seat in the house. Classic design, premium grade materials and excellent workmanship. After all, it is the command post of the entire of company. Should you expect anything less?

Offitek's artisanal veneer solid wood Director's Desk will be the undisputed choice given its top quality materials and handcrafted elegance.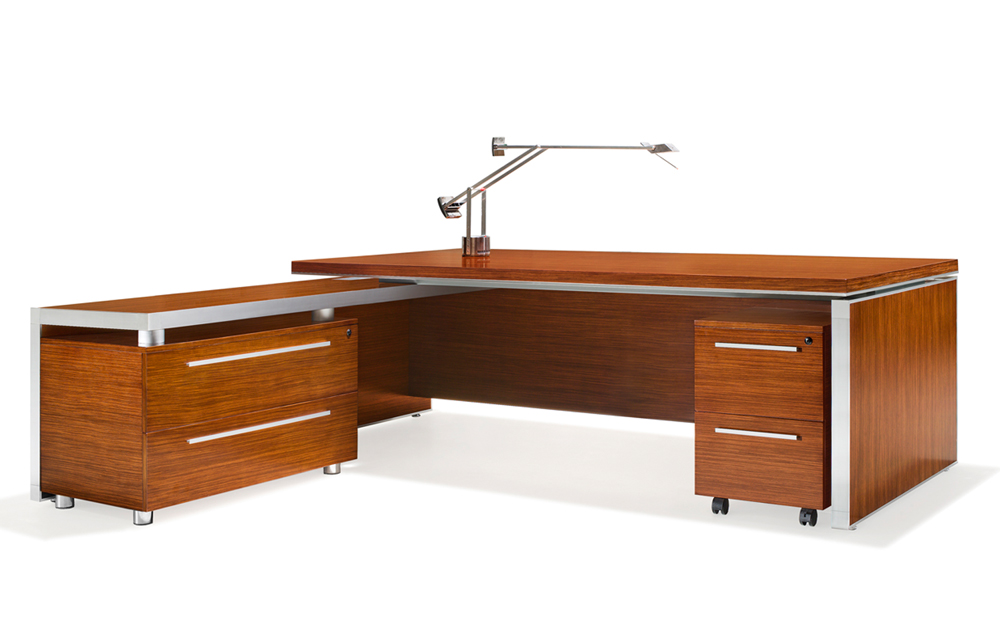 What's beneath that veneer of beauty?
Substance.
We want our customers to get only the best, so we are fussy about the materials we use and where they come from:
Core of the desk: Indonesian 30mm solid wood with a high density of >0.6g/cubic and low moisture index of <13%
Composite layers: German medium-density board or high-pressure particleboard from Malaysia
Veneer: 0.6mm thickness and low moisture index of <10% from USA, Brazil and Australia
Paint: Hardwearing (>2H) environment-friendly paint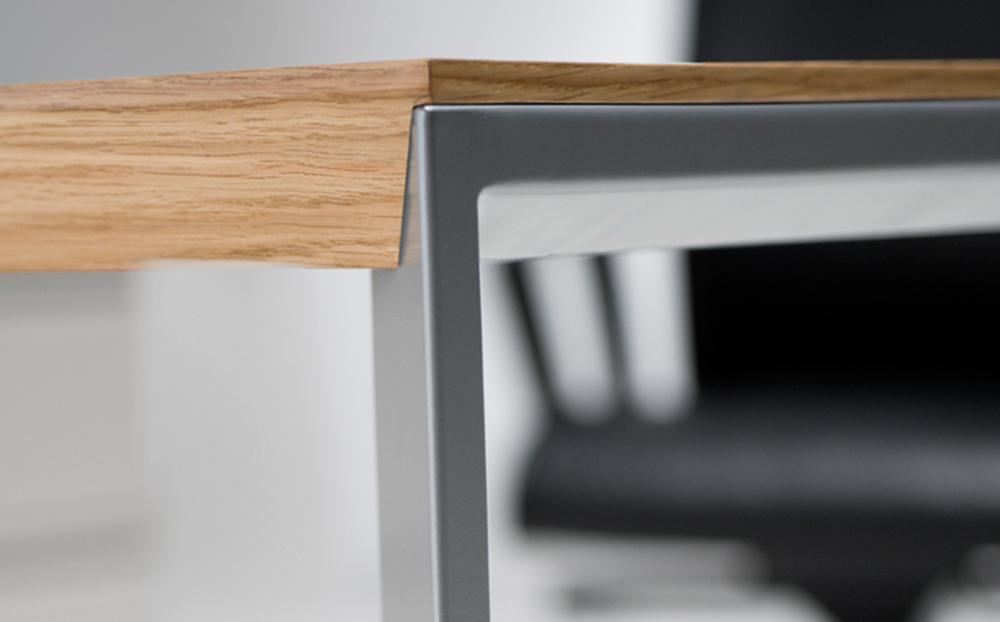 What about the waiting time?
The average production time for our Director's Desk is 5 weeks.
Why so long?
Well, we employ a new composite core solid wood leather technology that combines solid wood core with the high-pressure particleboard and veneer, which is then lined with imported timber edge. The desks are then given no less than 10 layers of paint coating – each layer left to air-dry before the next.
Time really is of essence when it comes to producing a piece of fine furniture.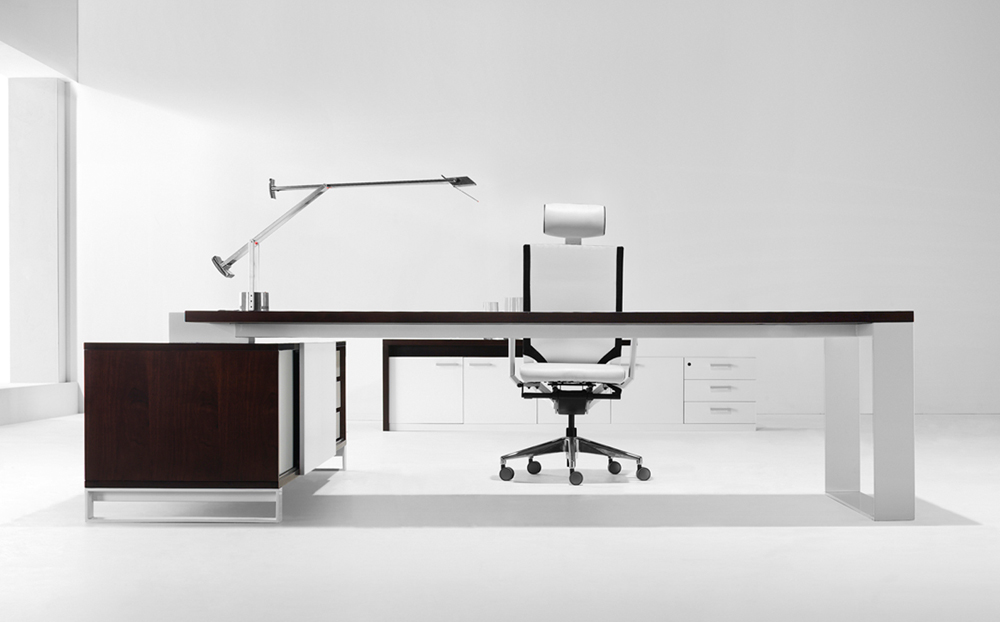 Is it worth the wait?
Yes, definitely.
Through this process, we have avoided surface deformation, distortion and paint peeling due to climate change that tend to affect furniture made solely of original wood. On top of that, clients will be able to create the look and feel they want through the different veneer designs and relocate the desk when needed because it is cleverly designed to make assembly and dismantling a breeze.
So, Offitek's veneer solid wood Director's Desks is no doubt a top choice for the top seat (or desk!) in the house!
For more information on our products and services, email us at sales@offitek.com.sg or call 6282 1655.